Garage Door Maintenance, La Puente

Garage Maintenance La Puente California
What is garage door maintenance?
Garage door maintenance is a process that need to be completes every 6 months, and should include lubrication, safety check and general inspection. For the residential doors it can be done by do it yourself, and for the commercial doors it is better to use a professional for the job. The maintenance and lubrication (And greasing in some garages) is not a substitute for repairs in case something is broken, and if you are experiencing hard time operating your garage door or the rolling gate in La Puente CA you probably need repairs before the maintenance. But if your garage door is working fine, and you haven't lubricated it for a while, you may want to consider doing so.
Every garage door, whether it is garage door in West Covina CA or garage door in Marina Del Rey need maintenance, in order for the overhead door or roll up gate to continue working just like it is working, and will not be the cause for any garage door issues. To make sure that your overhead door in La Puente will continue to work safely and smoothly for many more years, you need to maintain and lubricate the door; perform a safety check and garage door tune up twice every year. Performing the maintenance and lubrication will do 2 things: It will improve and smooth the movement of the door, and it will preserve the parts from breaking or getting rusted from the weather damages, and from the daily use of a garage door.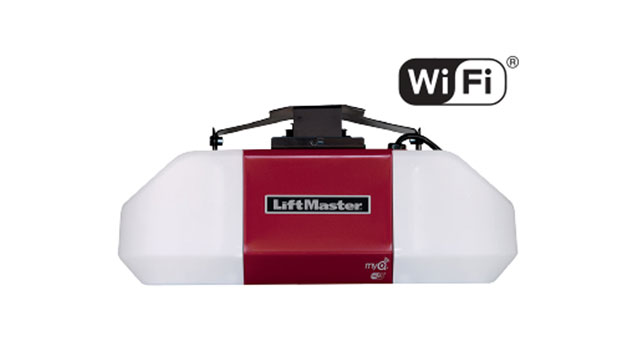 What doors maintenance or repair service?
Although the garage door lubrication is going to improve the movement of the garage door, the garage door lubrication is not a substitute to repairs. If there is a broken or damaged part, like a broken spring, snapped cable, broken hinge or any other type of garage door problem, lubricating the door will not be enough, you will first need to get in touch with a local garage door company in La Puente to fix the problem first.
If you are visiting our website, and reading the articles, since there is something wrong with your overhead door, if the spring snapped, the drum broke, or if the garage opener can't open the door, do not expect that lubricating the door will solve the problem, the maintenance performed in order to preserve a door which is already working fine.
Most people remember to lubricate their garage door or grease their gate when there is a problem, but it is too late for that since now the door require repairs in order to work smoothly and safely again.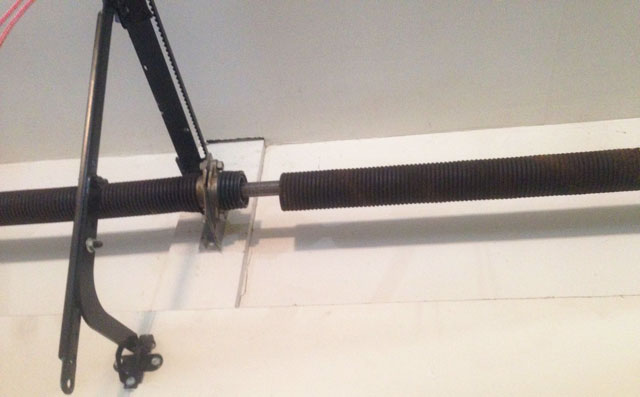 Garage Door lubrication
Before we begin with explaining how to maintain and how to lubricate a garage door, we would like to make it clear that the instructions we are writing in this post are only recommendations, and cannot replace the opinion and the recommendations of a qualified local garage door technician in La Puente who come to your place and physically inspect the garage door. There are many overhead door companies in La Puente CA, and Puente's Garage Doors offer same day service in Los Angeles, so we can come and examine your garage door even today.
We said it before, but lift taught us that it can never be said enough: You should never ignore any safety rule or safety law! There is nothing that worth putting yourself at risk of getting injured. If you are not sure if the door need maintenance or repair service, if you think that there might be something wrong with the door, call a local garage door technician to come and assist you. Puente's Garage Doors offer same day garage services in La Puente. It can be a garage door opener repair, or garage door spring replacement, one of our team members can be at your place in less than 2 hours.
Garage door and Safety
If you are not sure what is wrong with the garage door, but it seem like there is a problem do not ignore it, stop using the door, and call a local technician in La Puente. As we explained:  maintenance, lubrication, or garage door parts replacement are not the place for guessing, and hoping problems will go away from themselves is just not going to work. And from our experience they will only get worst.
Here is a video that explain how to maintain and lubricate a residential garage door. Note that commercial doors need special care, and should always be serviced by a qualified technician.
Garage Door Maintenance Video:
Commercial Overhead door maintenance
The commercial overhead door is usually being used more often than a residential garage door. Due to high volume of use, we recommend to maintain a commercial door every six months (Some overhead doors require quarterly service), to make sure that the door is safe for use, and that the door will continue to work for many more years.
But since a commercial overhead doors tune up require special tools and wider experience than the residential garage doors, we recommend you to contact a local garage door company, which offer services for commercial overhead doors in La Puente. The reason we recommend that, is that the commercial overhead doors include heavy duty parts, and require power tools and parts that many garage door technicians do not carry with them, and commercial overhead doors may not be the place to try and do things by do it yourself.
It can a commercial overhead door, or industrial roll up gate, you must never ignore a problem, or a need for inspection. You may be asking yourself: Why should I invest money in hiring a technician to maintain a door which operate perfectly, but the truth is that the door may operate perfectly now, but ignoring the need for lubrication will eventually lead to a stuck roll up door.
Garage Doors and Gates La Puente CA
Puente's Garage Doors offer same day repair and emergency repair for all types of garage doors near La Puente CA, roll up gates, commercial rolling gates, parking lot roll down doors, commercial garage doors, security doors, and more. For a same day service in La Puente California, call us now. If you are located in La Puente, there is no need to wonder who repair garage doors near me! We have teams of technicians ready for any kind of repair, and since we carry the parts with us, we can repair the problem on the first visit. Keep in mind that if you will ignore the problem, and continue to use the door or the gate although there is a problem, not only you can make a bigger problem, but you may also hurt yourself. Avoid damages and injuries, and hire a local expert to deal with your broken garage door.
For Garage Door Maintenance in La Puente
Call Now: 626-249-3072